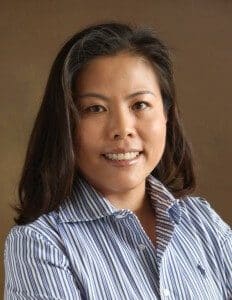 Dr. Jennifer Choi, DDS
Doctor Jennifer Choi, DDS is from California, she attended UC Davis where she received her undergraduate degree in biology and attended University of the Pacific where she received her degree of Doctor of Dental Surgery.Prior to moving to Chicago, she practiced in Sacramento California. She completed hundreds of hours of courses in postgraduate dentistry. Doctor Choi has over 10 years experience as a General Dentist and has extensive training including Orthodontics and Implantology. Doctor Choi is a standing member of the American Dental Association, California Dental Association and Chicago Dental Society. She is board certified and licensed to practice dentistry in Illinois and California. When Doctor Choi is not practicing Dentistry she spends most of her time with her lovely family and also enjoys golfing and cooking.
Schedule an Appointment with Dr. Choi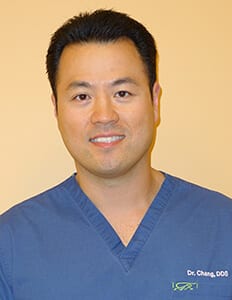 Dr. Randy Chang, DDS
Dr. Randy Chang, DDS earned his Bachelor of Science (Biology) Degree from the University of Illinois at Urbana-Champaign. In 2001, he earned his Doctor of Dental Surgery Degree from The University of Tennessee Health Science Center. Upon graduation from Dental School, it was a natural transition for Dr. Chang to return home to begin his career in the Chicago area. He worked for two group dental practices gaining valuable experience before opening his first clinic in 2004. Dr. Chang now owns and operates eight dental clinics in the Chicago area. He consistently attends numerous continuing education courses which allows him to stay current with all of the advances in Dentistry. More importantly, Dr. Chang always tries to empathize with his patients and enjoys the fact that dentistry allows him an opportunity to help people. He is board certified and licensed to practice Dentistry in Illinois, California and Tennessee. Dr. Chang is a member of the Chicago Dental Society, the Illinois State Dental Society and the American Dental Association.
Schedule a Dental Consultation
Dr. Chandni Patel, DDS
Dr. Chandni Patel was born in London, England and then moved to California where she did most of her education. She attended the University of the Pacific's 6-year accelerated dental program where she earned both her Bachelor's of Science in Biology and her Doctor of Dental Surgery degree. She continued on to complete a one-year Advanced Education in General Dentistry program in Tucson, Arizona where she focused on endodontics, periodontics and overall clinical excellence. Dr. Patel is an active member of the Academy of General Dentistry, the American Dental Association and the Chicago Dental Society . She now enjoys practicing all aspects of dentistry and strives to keep her patients satisfied and comfortable while in her care.
Schedule an appointment with Dr. Patel
Dr. Bhumi Desai, DDS
Dr. Bhumi Desai grew up in California and attended UC Irvine, where she completed her Bachelors of Science in Biology and a minor in Management. She then went onto complete her Doctor of Dental Surgery at UCLA and was a recipient of the Dean's Scholarship. After dental school, Dr. Desai furthered her training by completing a General Practice Residency at Yale New Haven Hospital in Connecticut. While in residency, Dr. Desai's found fulfillment in serving special needs and medically complex patients. Dr. Desai understands that every patient is unique and aspires to provide a positive dental experience tailored to fit the individual needs each of her patients. When not practicing dentistry, Dr. Desai spends her time trying new restaurants and exploring the city with her fiance, Kumar, and dog, Harper.
Schedule an Appointment with Dr. Desai